The Beer That Started It All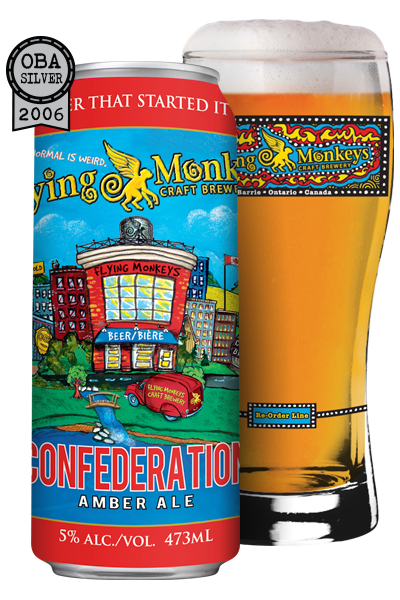 Confederation Amber Ale
A style with amorphous definition, our Amber Ale is the Gateway into the Craft Beer Revolution. The bedrock beer of our Brewhouse commissioned 11 years ago, our bold Amber Ale boasts a malt-forward, slightly nutty character grounded with bright noble hops. This is as close to classy as it gets.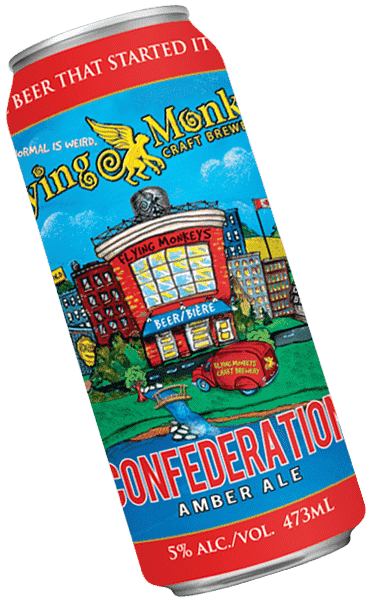 PACKAGE AVAILABILITY
20L Kegs | 30L Kegs | 58.6L Kegs
Available at the Brewery
INSIDE THE RECIPE
ABV 5% | OG 1.048 | IBUs 12 | SRM 8
Malts: Great Western Crystal 60, 2-Row Pale Malt (Metcalf and Copeland)
Hops: Columbus (bittering hops) and Hallertauer (late-hopping)

TASTE
Copper-hued and medium bodied, our Amber Ale boasts a sweet biscuit-y front with a dense beige head. Underlying its creamy texture are toasty, bready malts with restrained hints of hop bitterness in its beautiful balance.
STYLE
The Amber style is most known as a balanced beer. Patient brewing pays off in the harmonization of lightly roasted, caramel-y malts grounded by bright, noble hops.
SERVE WITH
Great with "beer foods" like burgers and pizza. Also good with spicy Indian, Mexican, and Cajun cuisine or lovely paired with charcuterie and tangy, sharp cheeses.