Memories of the Future Flow from the Now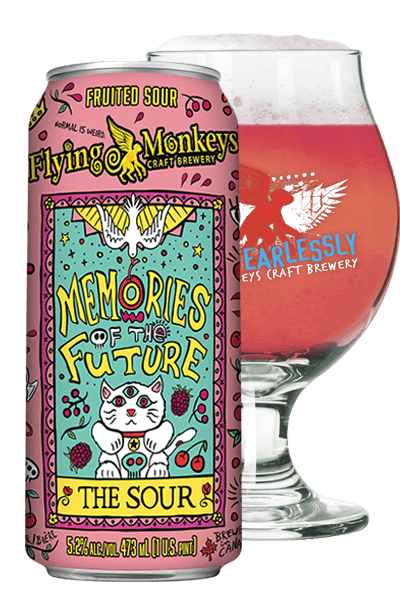 Memories of the Future Fruited Sour
Predilections for the past send premonitions of the future. Aromas of preserved optimism gush from this tart-fruited tantalizer racing to a flashy, memorable finish.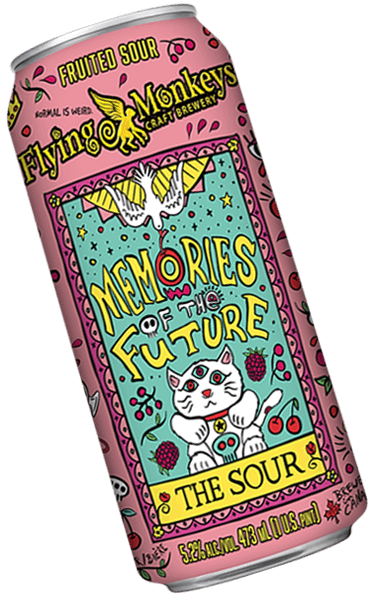 PACKAGE AVAILABILITY
Cans 473 mL | Kegs 30L
Available at select LCBOs, Our Online Shop & at the Brewery
LCBO# 19662
INSIDE THE RECIPE
ABV 5.2% | IBUs 16
Malts: 2-Row Pale Malt, Carapils Malt
Hops: Sabro, Pahto
Fermenter Additions: Cranberry puree, Boysenberry puree, Red Tart Cherry puree, Dark Sweet Cherry Juice, Kosher Salt

TASTE
Unrequited sweetness and intentional acidity surge in the ruby vibrancy of this jammy sour. Punchy with serendipitous taunts from bright, acerbic cranberries, friendly fat boysenberries hug the deep calm of dark cherries. 
STYLE
Intentionally sour and unfiltered, our best sours possess a firmly established precariousness. To love them is to love them.
SERVE WITH
So refreshing on their own, of course, sours are also lovely with foods.  Enjoy with brunch foods like omelettes or frittatas fresh green salads with creamy cheeses and move right into prosciutto and salty charcuterie boards with pickled and fermented goodies.