The answer to the question lies within the question.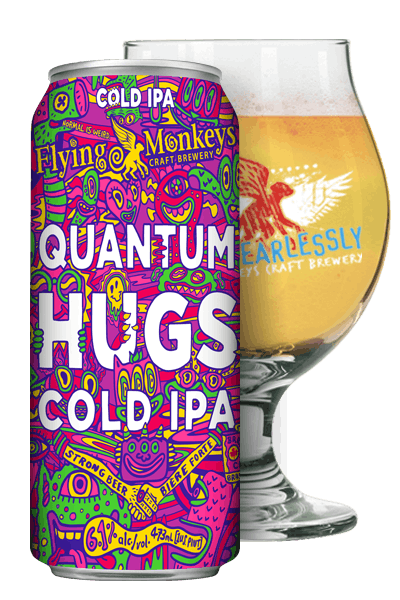 Quantum Hugs COLD IPA
Embracing synopsis and creation, the Cold IPA flourishes in the interstices between lager and IPA dimensions where all possibilities exist at once.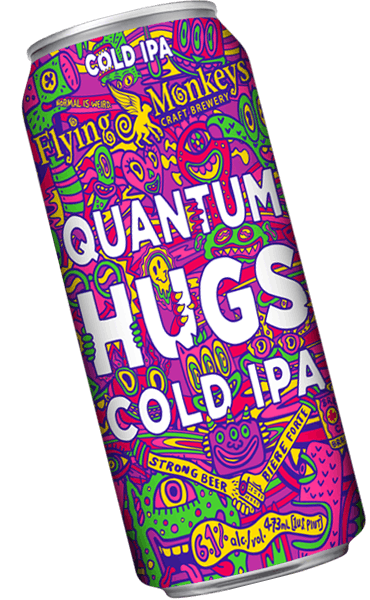 PACKAGE AVAILABILITY
Cans 473mL | Kegs 30L
Available at the Brewery, Online & LCBO
LCBO# 25665
INSIDE THE RECIPE
ABV 6.1% alc./vol. | IBUs 52
Malts: 2-Row Pale Malt, Vienna Malt, Flaked Rice
Hops: Azacca, Idaho7, Motueka, Sabro
Dry-Hopping: Azacca, Motueka, Sabro, Strata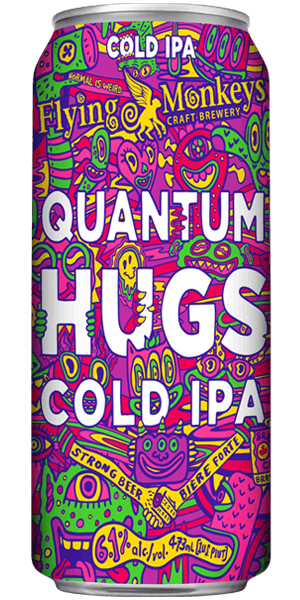 TASTE
Quantum Hugs buzzes with a fresh body of golden light hovering in a neural net of Azacca, Idaho7, Motueka, Sabro, and Strata hops. Bouncing from high citrus sparks to low dank notes with all the tropical, fruity, woody, and grass notes squeezed in between, Quantum Hugs embraces the uniquely lavish realms of creation and pours out the joy in curiously accessible abundance.
STYLE
Wester than West Coast, the Cold IPA is about the infinite orbits of craft brewing and expansive ideas that propel us. Peculiarly specific, the Cold IPA is NOT an "IPL" (India Pale Lager).  The Cold IPA's custom malt bill includes Pilsen malts and rice flakes for a light, fresh body while lager yeast and colder fermentation highlight the dry-hopped nuances at the end of fermentation. A cutting-edge style, the Cold IPA is uniquely suited to the Flying Monkeys' artistry with hops.
SERVE WITH
Great with vegetarian Spicy Bang-Bang Broccoli; a Chipotle-rubbed, melty Cubano Sandwich; or a pita filled with Souvlaki-style anything with garlicky tzatziki.